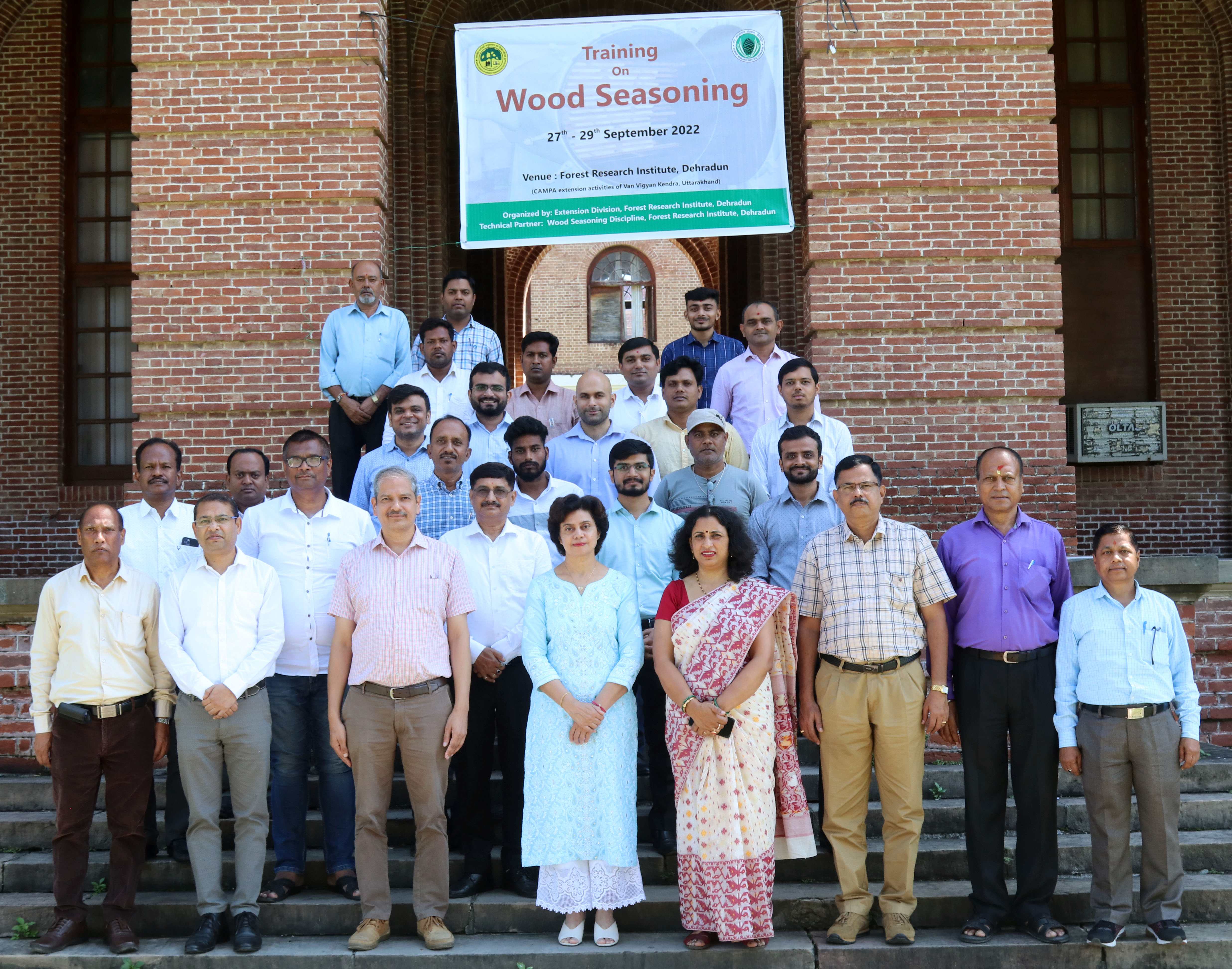 Extension Division, Forest Research Institute (FRI) in collaboration with Wood Seasoning Discipline, Forest Products Division is conducting training on "Wood Seasoning" from 27-27 September,2022 supported by CAMPA Extension. The training was inaugurated by Dr. Renu Singh, IFS, Director, FRI. At the outset, Mrs. Richa Misra, IFS, Head, Extension Division welcomed all the participants and gave brief outline of the training programme she then requested the Director Dr. Renu Singh for inaugural address.
Dr. Renu Singh, in her address spoke about the importance of wood seasoning. She mentioned that the institute has a Wood Seasoning Discipline in FRI, Dehradun with a glorious history. The beginning of wood seasoning research began in the institute in the year 1914. The first seasoning kiln was installed at Chandigarh in 1922. Since then, FRI has studied seasoning characteristics of over 200 woods. Currently the institute is  working on different types of the kilns like solar kilns, dehumidification kiln, vacuum kilns, eelectrical heated kilns, solar vacuum, microwave vacuum kilns etc. She also spoke of the composite wood products and the research being carried out by the institute on these and wanted the participants to get exposed to these technologies as well.
The training is being attended by participants from wood based industries of Gandhidham, Bhavnagar, Pune, Hyderabad, Vishakhapatnum, Kottayam and Yamunanagar. It will have theoretical inputs on wood seasoning and its importance, measurement of wood seasoning, different types of kilns, cost analysis of drying of timber in different modes. A number of practical sessions will also conducted on these aspects.
The inaugural session concluded with the vote of thanks given by Dr. Charan Singh, Sr. Scientist.